Presenters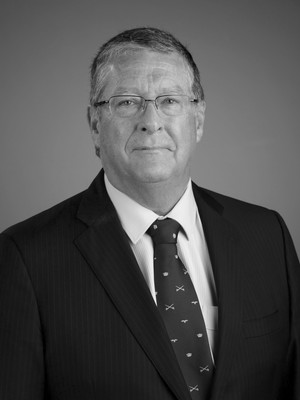 Ian Stewart
Former Commissioner Ian Stewart was the 19th Commissioner of the Queensland Police Service taking up that position on 1 November 2012 until his retirement on 7 July 2019. Mr Stewart was a career police officer with over 45 years of service. He joined the Queensland Police in 1973 and rose through the ranks to become a member of the senior executive in 2004. He then held several senior positions across the Service before being selected as Commissioner in 2012.
As Commissioner, Mr Stewart led the largest renewal and restructuring program in over 30 years focused on returning police to the front line and devolving decision making to accountable officers.
To enable staff to achieve these goals he focused on innovation through technology, workforce diversity and an overarching strategy of wellbeing. The reforms introduced by the then Commissioner empowered the QPS to redefine its service delivery model, and therefore better meet the needs of the community, while enhancing the safety of it's officers.
During his Commissionership, Mr Stewart was also responsible for the security arrangements of the 2014 G20 Leaders Summit meetings, and recently the 2018 Commonwealth Games which were both held in Queensland and acknowledged internationally for their outstanding success.
The former Commissioner's legacy to Queensland includes a flexible and agile policing agency, empowered by world class technology, capability development and leadership. His mantra of engagement, fostering trust and mutual respect with the community has enhanced the reputation of Queensland internationally.
---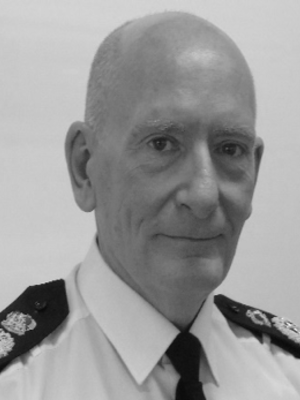 Simon Chesterman
Simon has been a UK police officer for 35 years and has served with Thames Valley Police, West Mercia Police and is now the Chief Constable of the Civil Nuclear Constabulary, a national armed police force responsible for the security of nuclear material on civil nuclear sites and in transit around the world.
Simon has been the national lead on Armed Policing, on behalf of National Police Chief's Council, for 11 years. For five years he was also the national lead on Less Lethal Weapons.
In 2012 he was awarded the Queen's Police Medal in the New Year's Honours list.

---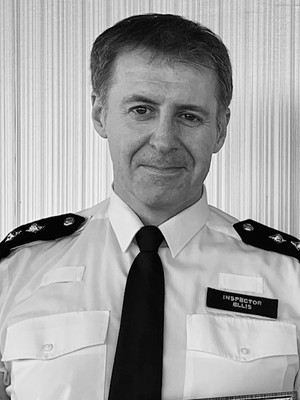 James Ellis
James joined the Met Police in 1991 and has worked in a wide variety of front line, strategic and transformational roles, representing his Force both nationally and internationally. He leads the Met's Body Worn Video Team and implemented the largest global roll out of cameras in 2016. He created and chairs the UK's Axon National User Group (the 1st of its kind), ensuring one collaborative UK voice with Axon and a forum for sharing best practice across multiple Forces.

James is an advocate of "The Peelian Principles" and an exponent of Achilles Heel (AKA Al Capone) policing tactics, with a real passion for innovative & preventative policing methods particularly in Neighbourhood roles where his efforts have been recognised by Commendations and external Awards. The winner of the "Building a Better Met" category in the 2018 MPS Excellence Awards, James continues to drive the benefits of Body Worn Cameras and digital evidence sharing in order to enhance a Police Officer's primary duties;to prevent and detect crime, whilst bringing offenders to justice.

---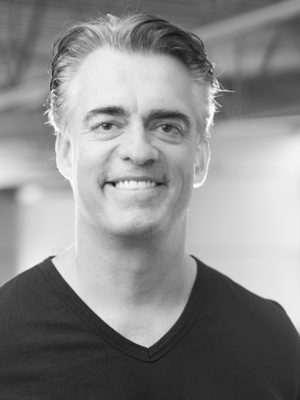 Rick Smith
A pioneer of technology with the vision of making the bullet obsolete, Rick founded the original company, TASER, in 1993. As the TASER device became ubiquitous in law enforcement, Rick pushed the company beyond weapons technology and towards a broader purpose of matching technology to public safety needs in order to make the world a safer place. Under his leadership, the company has grown from a garage in Tucson to a NASDAQ-listed global market leader in conducted electrical weapons, body worn cameras and software. Rick was winner of the Ernst and Young 2002 Entrepreneur of the Year. Rick graduated from Harvard with a B.S. in Neuroscience (Cum Laude) and later earned a Master in International Finance from the University of Leuven in Belgium and an MBA from the University of Chicago.
---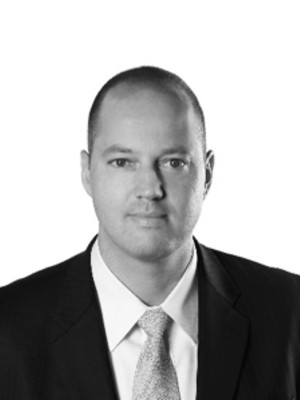 Kirk Arthur
Kirk Arthur is the leader of Worldwide Public Safety and Justice for Microsoft, with responsibility over experts that serve the public safety & justice communities. He has over 18 years of experience as a federal and municipal law enforcement official in the United States. In this role, Kirk is responsible for all aspects of the business, including the development and adoption of Microsoft technology solutions in public safety and justice that enable positive and productive outcomes of mission requirements. He is passionate about the safety and security of citizens in the global community, as well as working with customers around the world to achieve their mission goals using Microsoft's technology.
---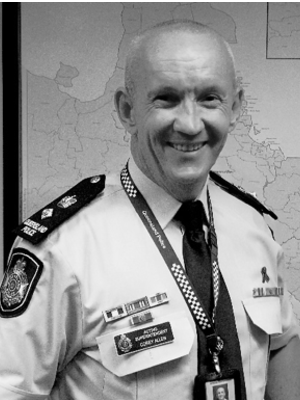 Corey Allen
Inspector Allen joined the Queensland Police in 1986 and is currently the manager Operational Training Services, responsible for the development and delivery of all weapons and skills training for the Queensland Police Service. He performed duties as the longest serving Officer in Charge of Queensland's largest station - Brisbane City Division and has performed duties as OIC of other Fortitude Valley and Indooroopilly stations, as Operations Tactician, and as Team Leader in Public Safety Response Team and the Tactical Crime Squad. In 2011 Corey travelled the world on a Churchill Fellowship studying police engagement of young homeless persons. In October 2013 Corey was awarded Alumnus of the Year for Griffith University School of Criminology, and alumnus of the year for the faculty of Arts Education and Law.
Career highlights include being a finalist in the Australian of the Year Awards and receipt of five National Crime and Violence Prevention awards from the Australian Institute of Criminology. He is presently championing the "Policing with Influence" project, transforming police communication models to reflect procedural justice in action. His TEDx talk "Fighting Crime with Empathy" is essential watching for police and criminology students.
---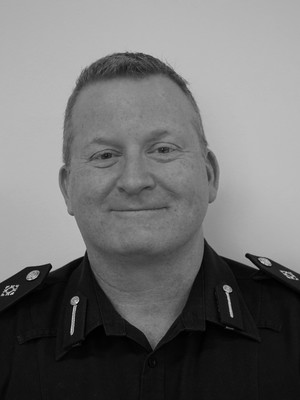 Darren Paterson

Darren Paterson joined Victoria Police in 1994. He worked in a variety of front line operational locations before transferring to the Fawkner Highway Patrol in 2007. In 2014, he was promoted to Officer in Charge of the Fawkner Police Station. In 2017 Darren was promoted to Inspector at the BlueConnect, where he oversees the Body Worn Camera and Mobile Technology Projects for Victoria Police 11,500 frontline officers. Darren also leads the Australasian Digital Evidence Capture Group (ADECG) enabling agencies across Asia Pacific to collaborate and innovate technologies that will enhance public safety agencies in the Asia Pacific region.
---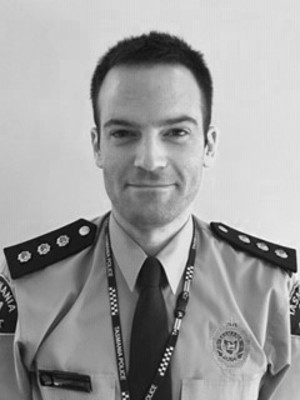 Marco Ghedini

Inspector Marco Ghedini has been a member of Tasmania Police for 17 years. Having spent the majority of his career working as a frontline police officer, he has vast experience in a range of policing functions including general uniform duties and criminal investigation. He has also held positions within human resource management and as an instructor at the Tasmania Police Academy.
In addition to his project management qualifications, Inspector Ghedini is a graduate from the University of Tasmania and holds a Bachelor of Social Science (Police Studies), a Graduate Certificate in Police Studies and an Associate Degree in Arts. He currently leads the Tasmania Police Business Improvement Unit, which responsible for implementing major projects, driving innovation and managing organisational change.
Inspector Ghedini holds the position of Project Director for numerous projects within Tasmania Police, including the Tasmania Police Body Worn Camera Project. He has led the state-wide deployment of body worn cameras and a digital evidence management system, including the development of operational policies, training methodologies and stakeholder management.
---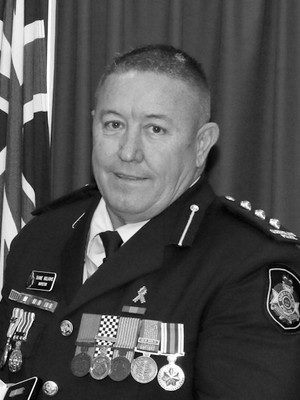 Shane Williams

Shane is an Inspector with the Queensland Police Service and has 36 years service. All of Shane's time with the Queensland Police Service (QPS) has been in specialised response areas. Shane worked as the QPS organisational risk and business continuity manager. He has a vast and varied involvement in major events planning and security as well as managing disaster and policing incidents in New Zealand and Haiti. Shane was a counter terrorism and security planner for the G20 Events in Queensland and the 2018 Commonwealth Games.

Shane holds tertiary qualifications in risk and security management, Health and Safety and policing. He is a qualified Counter Terrorism Security Coordinator, Terrorism Incident Police Forward Commander, Disaster Management Commander and has undertaken training with ASIO, AusGov, US Military and Police, Australian military and is a graduate of the UK College of Policing, Counter Terrorism Security Coordinator Training program.

---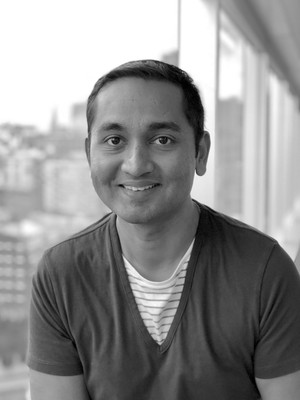 Kevin Shah
Kevin joined Axon in 2017 and has led product development for TASER 7 software services, Evidence Upload XT, and the transformation of device and inventory management of Axon devices in evidence.com and Axon Device Manager mobile application. He is now leading the product development efforts for Axon Aware and other real-time awareness services. His goal is to empower the first responders and law enforcement professionals with tools so that they are not technologists but guardians of the community. He is passionate about Axon's missions and values. Ask him about his now defunct filmmaking career as an ice-breaker.
---